We're very pleased to announce that PSA, the world's largest consortium of professional security integrators, has added Qumulex to their Managed Security Service Provider program (MSSP).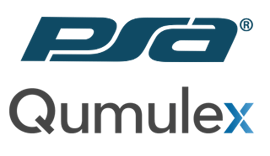 "Qumulex designs products that make the transition from legacy systems to the cloud, easier and more manageable," said Tim Brooks, vice president of sales and vendor management for PSA. "This hybrid model allows customers to be both on-premises and in the cloud without having to entirely replace a legacy system. We are very pleased to add Qumulex to our lineup of products."
The addition of Qumulex to the PSA offering further strengthens our integrator focus. We look forward to working with all of PSA's resellers, many of whom we've had a long working relationship with our past ventures.
The full PSA announcement is available here.
The full listing of PSA's MSSP partners is here: