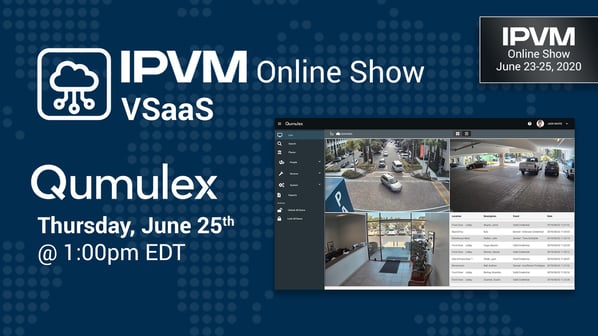 Qumulex will be presenting at the upcoming IPVM VSaaS Online Show, on Thursday, June 25 at 1:00pm ET. This is the second of the IPVM Online Shows we've participated in, and the focus for this show is Video Surveillance as a Service (VSaaS),
We'll be doing an in-depth look at our unique cloud and hybrid unified video surveillance and access control platform, including a detailed demo of our QxControl software, which operates on any browser, mobile or desktop. Viewers and the moderators can ask questions during the presentation.
If you missed our last IPVM presentation in May, you can view it here, along with IPVM's commentary.
You can view the full presentation we did at the IPVM VSaaS Online Show site here.