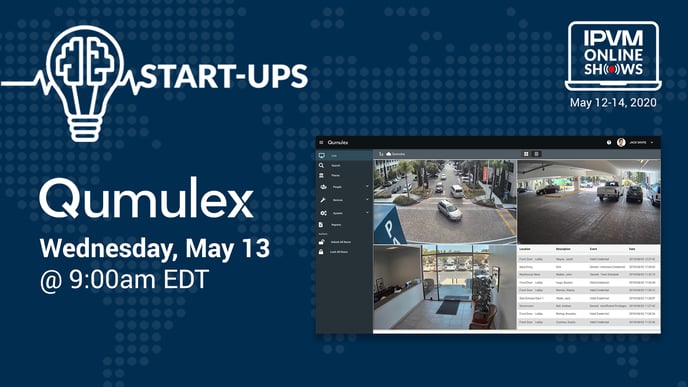 We're pleased to be a part of the next IPVM Online Show, focusing on Start-Ups, May 12-14, 2020. Qumulex will be presenting at 9:00am EDT on Wednesday, May 13.
The IPVM Online Shows are a unique opportunity for manufacturers to present their products, and for viewers and the moderators to ask questions. We'll be giving an overview of our upcoming hybrid cloud video surveillance and access control platform, designed for the security integrator, which begins shipping Summer 2020.
Full information on the next IPVM Online Show is here.