The December 2021 QxControl update is now live! In this latest QxControl update for December, significant enhancements have been made to the Search experience, with the addition of fast, continuous scrolling; enhancements have been made to the video player, and to Digital PTZ; and we are announcing our partnership with Sentry Enterprises' SentryCard biometric credentials for access control.
Here are the new December features:

Search Enhancements: Continuous Scroll
Several enhancements have been made to the Search experience. One very noticeable change is the behavior when scrolling in the left-hand thumbnail pane in Search. We have added continuous scroll capability and sharpened the responsiveness and feedback to make the experience of finding events and footage easier and faster.
You will also see more thumbnails in view while watching footage and scrolling on mobile devices.
In addition, we have added details to enrich the experience on all devices with additions such as markers that indicate the date and time that was entered for the search.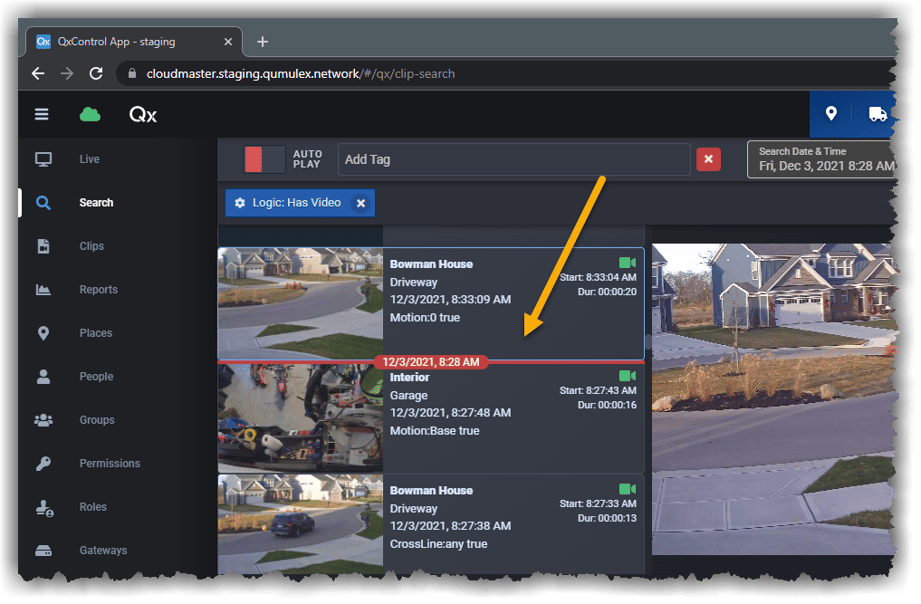 Digital PTZ Enhancements
In this update we also have continued to scale and improve the responsiveness of the Digital PTZ function. You will find the DPTZ controls to be even more crisp and more responsive across a wider variety of Fisheye cameras. This benefit will be noticed in all cameras, not just Fisheye cameras.

Video Player Enhancements
In this update we continue to refine and improve the video player to ensure you receive the best and most reliable playback and live experience using any of the supported browsers and operating systems. iOS and Safari performance was a point of focus in this release.

Sentry Enterprises' SentryCard
In this December release we are also announcing our new partnership with Sentry Enterprises, the US-based manufacturer of the SentryCard, a self-contained biometric platform designed for proof-positive identification for both physical and logical access control.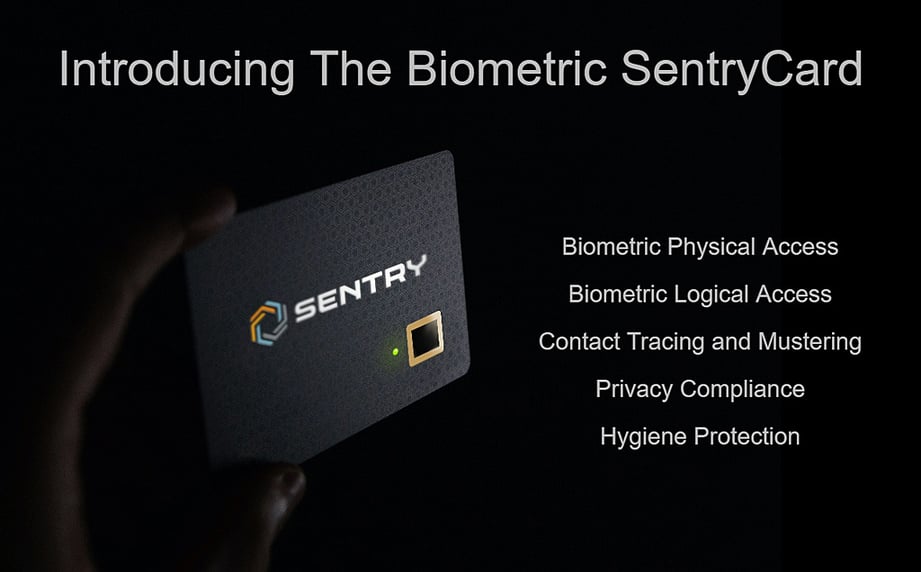 With this partnership, Qumulex can now provide their authorized resellers with a highly differentiated proof-of-identity solution for access control, without the need to rip out or replace existing infrastructure. The SentryCard line includes the full suite of industry standard interfaces, whether HID Prox, iClass, Seos or DesFIRE EV2.
The full press release announcing the Qumulex & Sentry Enterprises partnership can be found here.
Also in the December Update: Several other enhancements have also been added to QxControl in the December 2021 update, such as improved responsiveness when updating Door Controllers.
Information on this update with a complete list of features, enhancements, and fixes, is available here: QxControl Release Notes.