The future of building security
Introducing an all-new access control software built for mobile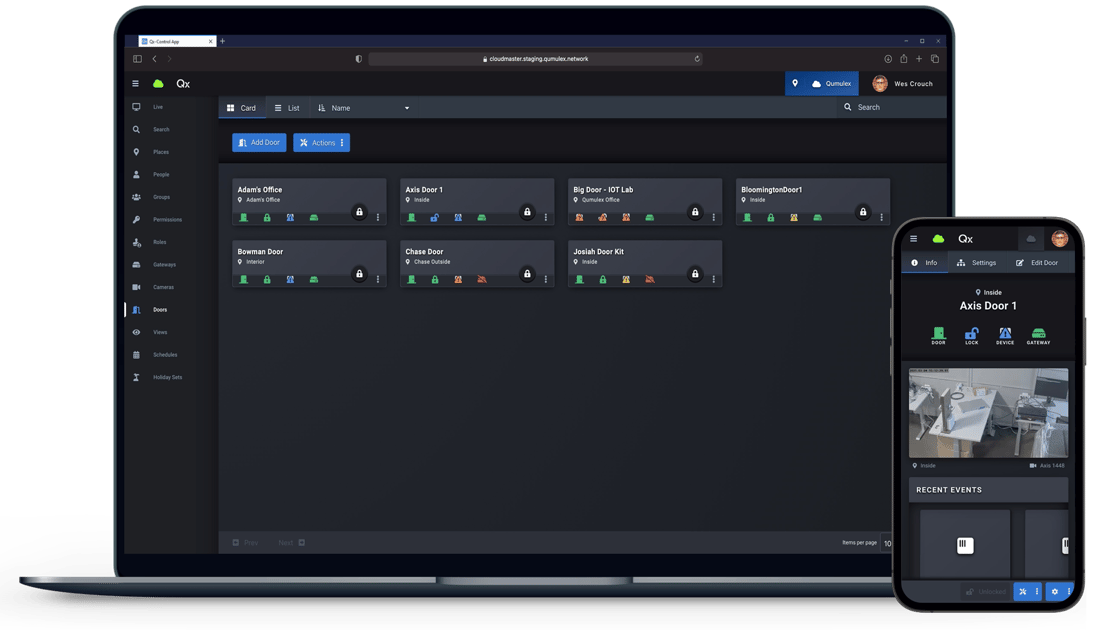 Next Generation Access Control
QxControl is a powerful browser-based software unifying access control and video surveillance into one incredible experience, monitored across all devices.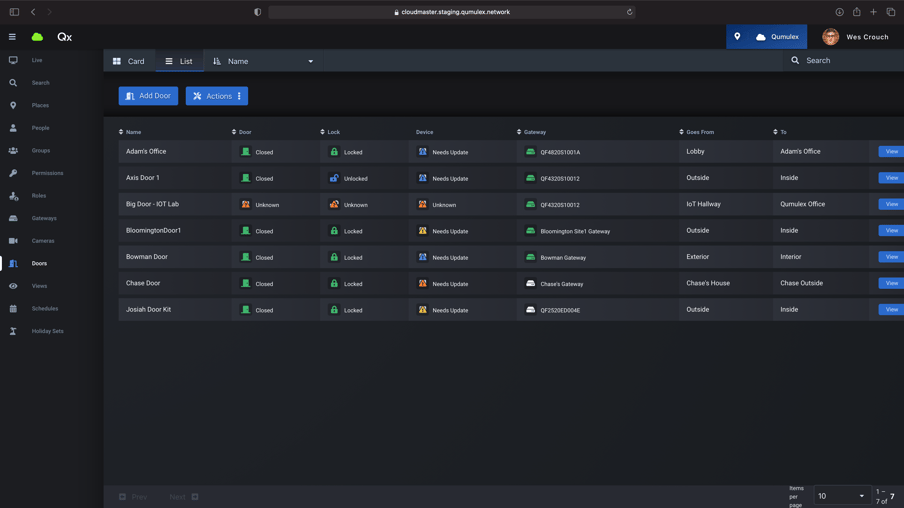 Unify your events
View access control events and monitor your doors by watching your video footage of that location, all in one screen.
Secure your places
Building security is more than simply securing doors, it takes a multitude of measures. Qumulex centers the experience around the places you need to keep safe and providing the right tools needed to do that.
Access everything
Whether its monitoring schedules, viewing recent events or checking security statuses, QxControl gives our customers all of their information at their fingertips.