Reseller Certification Training
Become a Certified Qumulex Reseller




About the Program
The Qumulex Reseller Certification Training Program
Created to educate you on how to install, configure and use QxControl.
Become a Certified Reseller
Designed for security integrators
Qumulex unifies video surveillance and access control, providing a transition to a mobile-first, cyber-secure service, recurring revenue, and the benefit of consistent customer lifetime value.
This course takes approximately 90-minutes to complete and consists of the following:

Video Modules
Learn about the QxControl software from anywhere, with over 15 video modules curated by our support specialist


Competency Quizzes
Test your QxControl knowledge with quick quizzes after each video module


Flexible Completion
Work through the course on your time, with pause functionality available to pick back up where you leave off


Post-Completion Certificate
Once finished, you will receive a completion certificate to show your proficiency with the QxControl cloud software offering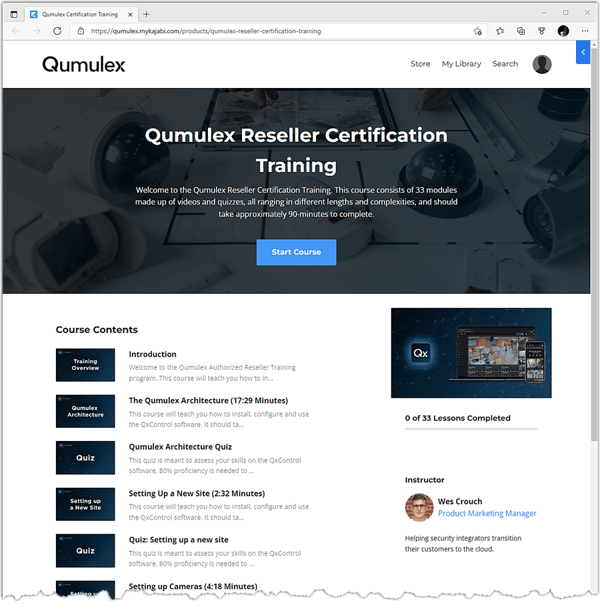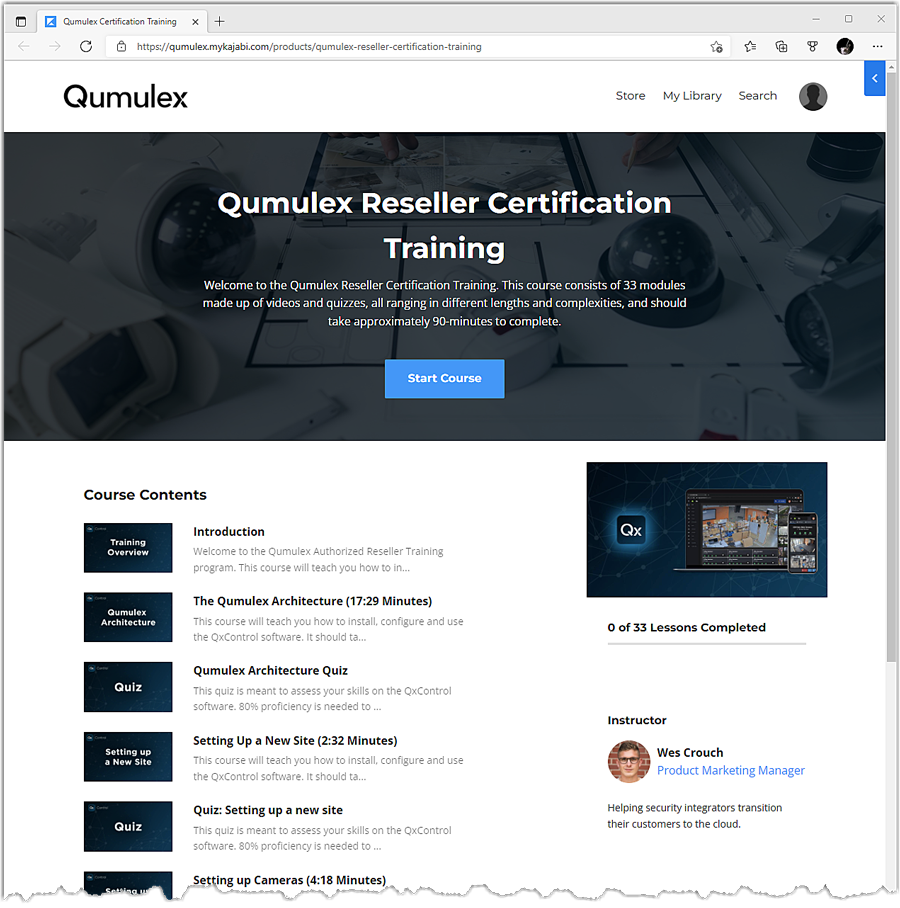 Sign up for Qumulex Reseller Training
If you are a Security Integrator and are interested in becoming completing the Qumulex Authorized Reseller Certification Training, please let us know here.
Our team will reach out to you!