Unified Cloud Video Surveillance & Access Control
The Future of Commercial Security
Mobile-First, Cyber-Secure, Modern & Intuitive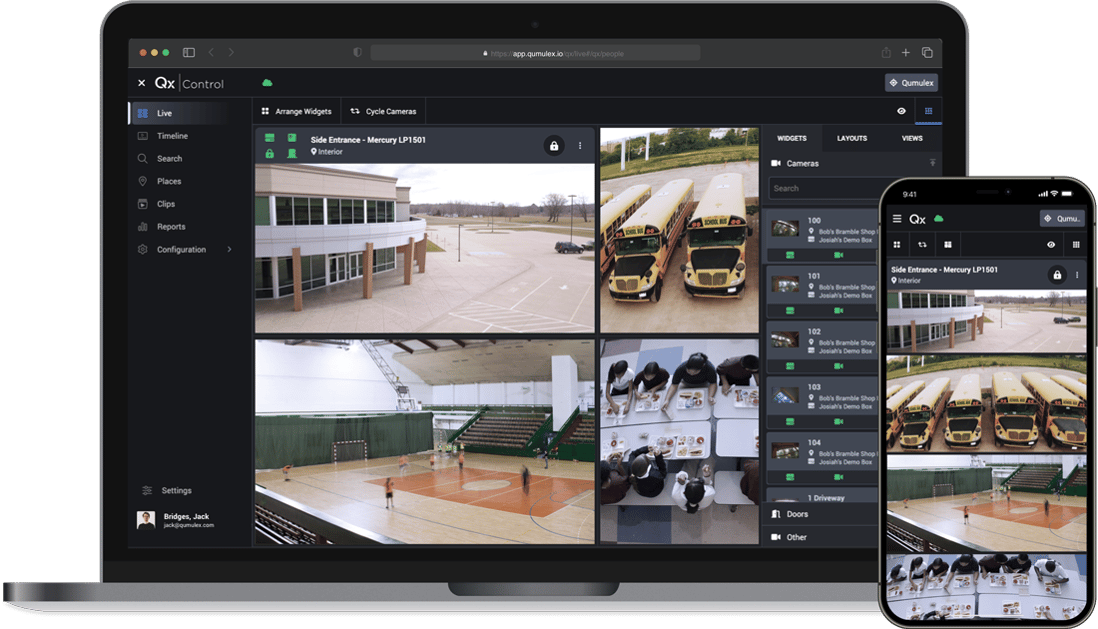 QxControl
Modern Video Management & Access Control Software
QxControl is a modern take on Video Management and Access Control software. With QxControl, commercial customers can manage their physical security from anywhere, on any device that runs a browser, using a cybersecure, intuitive UI.

Anti-Lock In
QxControl is built with an open architecture system, allowing customers to use best-of-breed technology free from proprietary hardware lock-in.

Transitional
Qumulex will meet any system where it's at. Whether it's on-premises or fully cloud, customers can rely on a solution that can move with them.

Experience First
QxControl is deployed as a Progressive Web App (PWA), which runs on all devices equipped with a browser without compromising on functionality.

Cyber Centric
Security is at the core of the Qumulex solutions, so we created incredible gateways to power our systems and provide the highest level of cyber security.
Certification Training on Demand

The Qumulex Reseller Certification Training Program was created to educate you on how to install, configure and use QxControl.
The course consists of 30+ videos and quizzes and takes approximately 90-minutes to complete.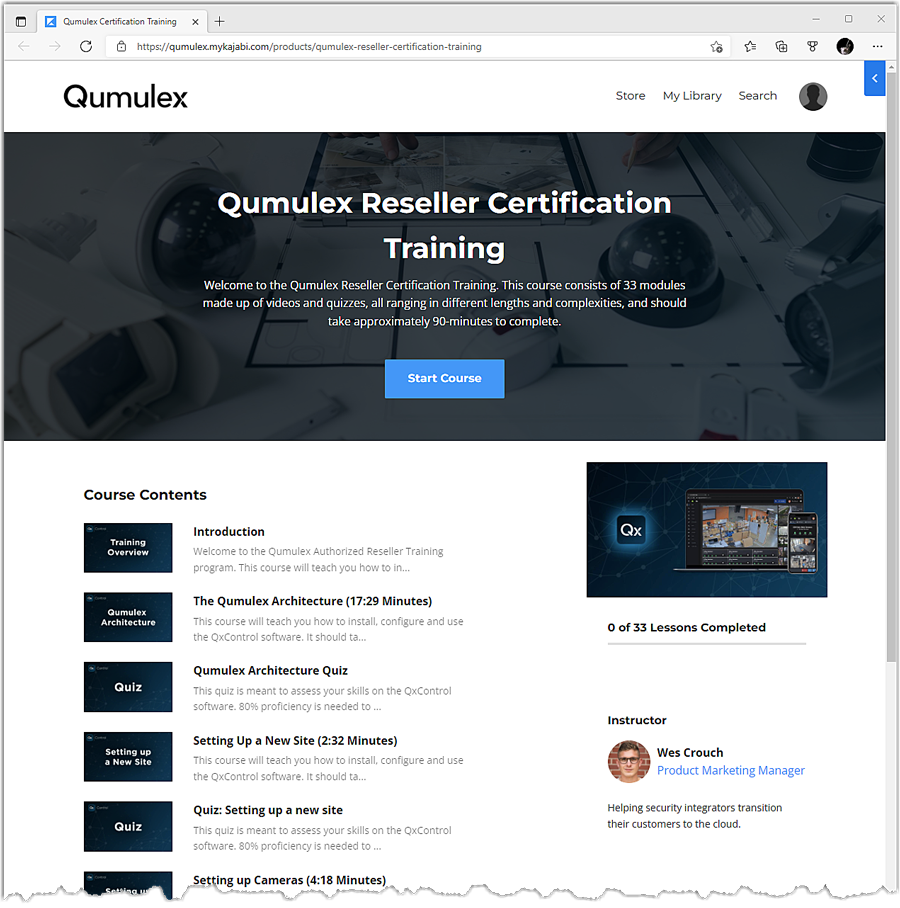 "I have to say I'm blown away. In less than 2 hours of training, we're on our own making changes to more than 100 users, our suites, our manufacturing and lab rooms with unique credentials, and all of our physical entries in a 25,000 sq. ft. facility."
Jason Pennington | Indiana IoT Lab